Reducing Polarization on Facebook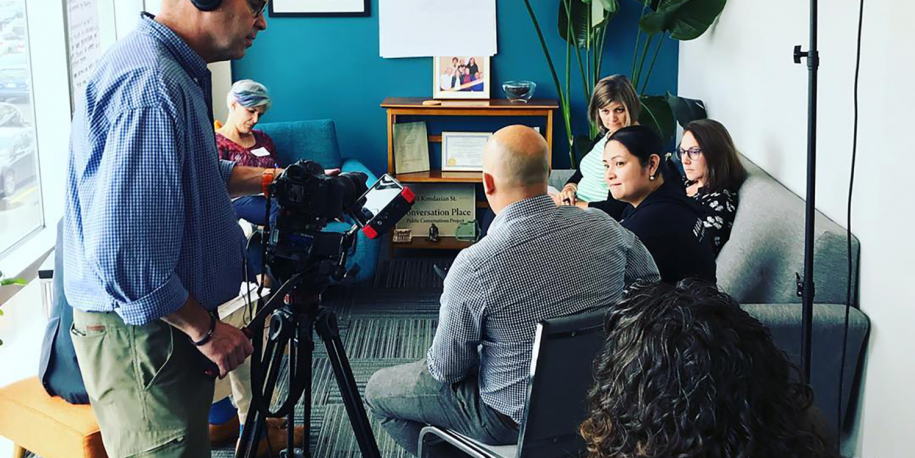 Facebook's mission is to give people the power to build community and bring the world closer together.
In 2018, Essential Partners was invited along with several other peer organizations to participate in an initiative to help Facebook realize that mission more fully.
As the world's most popular social media network, Facebook faces a unique challenge: to design a platform that fosters connection and community among more than two billion diverse users—even when those users are talking about significant differences of values, beliefs, and identities.
Fostering Connections Across Digital Divides
For three decades, Essential Partners has been helping people do just that. Employing a highly-developed approach, Reflective Structured Dialogue, Essential Partners has fostered connection across polarizing differences around the globe, dealing with topics such as violent extremism, race, religion, and gender.
John Sarrouf, Director of Program Development for Essential Partners, noted that any difference of outlook can become polarized. "It's not only in the partisan political world," he explains. "Any deep-seated difference can become a polarized conflict. It's a matter of context, communication patterns, and the underlying relationships."
Essential Partners also had experience facilitating dialogue online, through a partnership with Spaceship Media.
Mission Alignment: Connection, Community, Diversity
"Facebook's mission of connecting diverse people across the globe resonates with our founding vision," said Parisa Parsa, Executive Director of Essential Partners. "The goal isn't to minimize or eliminate the genuine differences that exist. These differences make us stronger—if we can learn how talk about them."
In September 2018, Facebook joined Essential Partners in their Cambridge, MA, offices to film a one-day dialogue training and interview several experts on staff. The insights gleaned from that footage now informs Facebook's ongoing efforts to foster healthy, constructive interactions on their global platform.