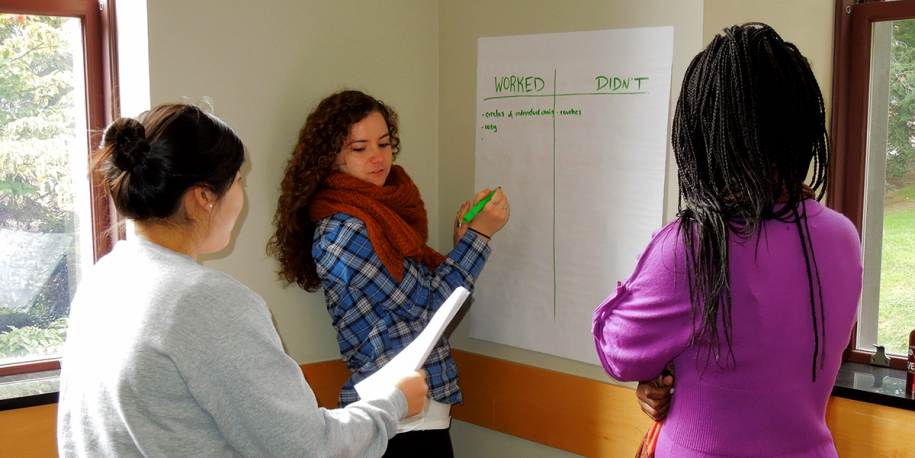 Every course has its own particular set of needs and parameters. Big lecture halls and small seminars invite different teaching styles. First-year courses are very different from master's classes. That's why there is only one rule for incorporating dialogue into your syllabus: season to taste.
Maybe a set of agreements and reflective practices is all that's needed to transform a whole course. Or maybe the course covers particularly sensitive, difficult, polarizing topics, in which case dialogic tools can be added to every class, with a full reflective structured dialogue at the midpoint.
Dialogue tools enhance existing lesson plans within the constraints and requirements of an academic schedule. Building a dialogic classroom gives form to what many teachers have been trying to do all along:
Get more students involved in class
Help them connect to material in a deeper way
Engage them seriously with ideas that are different from or opposed to their own
Students will leave class feeling knowledgeable about the course content and better able to engage with differences in values, views, and opinions throughout their lives.
Want to use dialogue in your classroom? Bring Essential Partners to your campus or register for an EP Dialogic Classroom training.