A More Inclusive, Resilient Campus Community
Community engagement. Inclusive classrooms. Academic citizenship. Civil discourse. Diversity and inclusion. The need goes by many names—each with its own priorities—but the question at the heart of all of them is the same.
How do we foster a strong campus community with so many diverse stakeholders?
For three decades, Essential Partners has equipped students, faculty, and administrators with the skills to navigate difficult, controversial, and crucial conversations. We have helped campus stakeholders connect across differences in beliefs, worldviews, values, and identities in ways that are productive, educational, and enriching.
Managing Campus Conflict
What good is it to resolve a single conflict if you're left without the tools to face the next (inevitable) challenge?
At Essential Partners, we invest in your ability to foster lasting change. On campuses large and small, public and private, across the United States and abroad, we have trained faculty members, students, and administrators to have more constructive conversations about divisive issues, such as:
Political partisanship
Race and ethnicity
Gender and sexuality
Religious differences
Economic inequality
Israel and Palestine
Climate change
Intellectual diversity
We have tested and adapted our approach in conflicts across the globe, helping people in conflict recognize the shared stake they have in each other and in their communities—even if they continue to hold opposing beliefs or different perspectives. Dialogue helps communities engage more diverse voices, develop more inclusive options for action, and support understanding and trust in the midst of conflict.
Dialogue participants report feeling heard and better understood, with a renewed connection to their community and a greater level of trust in those who differ from them on a given issue.
If you're facing a campus in conflict, reach out to schedule a free phone consultation.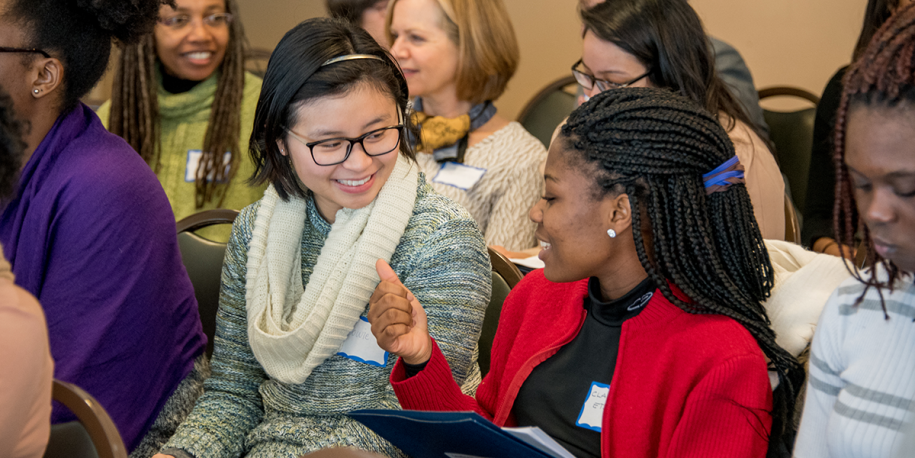 The Dialogic Campus
Improve student retention, help students feel more connected to their community, and generate better learning outcomes by integrating the principles of dialogue into classroom teaching and campus life.
The dialogic campus often begins in the classroom. Faculty trained to use our dialogic classroom framework have encouraged deeper, more thoughtful, less divisive conversations about hot-button issues—the kinds of issues that, unaddressed, blow up into high-profile conflicts. At the same time, the dialogic classroom improves content learning and brings a wider array of students into the classroom conversation.
That experience is reinforced and expanded across campus life. Essential Partners has trained administrators, student leaders, and resident life staff to encourage a more open, relationship-oriented mindset in every aspect of campus life.
Conflicts will still happen. But they can happen in a way that is constructive—as well as instructive—with the Essential Partners approach to community dialogue.
Institution-wide dialogue training helps build a more cohesive, healthier, inclusive, and diverse campus community—not by minimizing differences, but through mutual understanding.
Take the first step. Reach out to schedule a free initial phone consultation.