Fostering Open Dialogue in Evangelical Congregations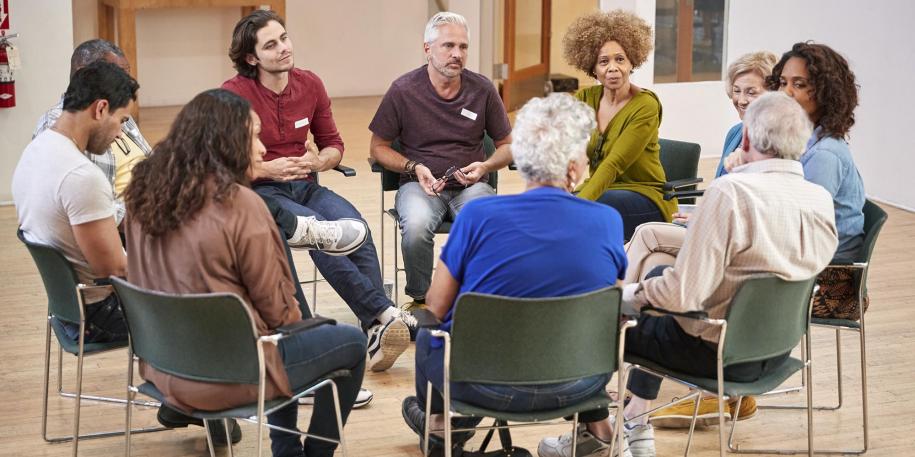 "Essential Partners has been indispensable. I thought John was going to briefly review our dialogue designs. Instead, we looked at every question, every situation, for every dialogue. He provided exercises that helped people learn to listen and speak differently and to strip away stereotypes."
Rob Barrett, Chief Programming and Innovation Officer
Colossian Forum, Michigan
What does it mean to be Christian together? In diverse congregations and communities across the United States, Christians have been asking this crucial, fundamental question, prompted by divisive political issues, social changes, and long-standing theological debates.
Founded in 2013, the Colossian Forum hopes to help people of faith wrestle with that question. Its mission is to equip Christian leaders to transform cultural conflicts into opportunities for spiritual growth and witness.
They initially pursued this goal through forums, community events, and workshops as well as books and resources. But it soon became clear that a shift would be necessary for the Colossian Forum to broaden and deepen its impact. 
"We really knew the theology and discipleship," says Rob Barrett, Chief Programming and Innovation Officer. "but we weren't as steeped in dialogue theory and design. We had been facilitating these conversations, helping people do the transformational work of, as Paul writes to the Ephesians, putting off the old and putting on the new—but it had been intuitive."
Rob and his colleagues hoped to shift their approach from facilitating difficult conversations to equipping their community to hold hard discussions. To teach others dialogue and facilitation skills, they needed support and expert guidance. That's when they connected with Essential Partners.
Indispensable Partners
After a series of conversations about their challenges and capacities, EP's John Sarrouf planned to collaborate with Collosian Forum on the design of a single curriculum. John traveled to observe a Colossian Forum event in preparation. 
"To gain the trust of a community so fully, in the way the Colossian Forum has, is remarkable," he says. "They were leading these thorny conversations with so much thought and care. I was hugely impressed. I really wanted to support them in making the most of that connection and trust."
Seeking ways to keep people engaged, Colossian Forum initially guessed that turning up the temperature on their conversations would keep people involved. But silence tends to dominate when spaces don't feel safe enough. When people feel that sharing a deeply-held conviction will devolve a dialogue into a fight, they clam up. 
John was determined to help make the Colossian space safe enough for people to say the difficult, vulnerable, or contrarian thing. 
Essential Partners has since served as a thought-partner for the Colossian Forum, supporting conversations about partisan polarization, same-sex relationships, human origins, as well as gender and faith.
"Essential Partners has been indispensable," says Barrett. "I thought John was going to briefly review our dialogue designs. Instead, we looked at every question, every situation, for every dialogue. He provided exercises that helped people learn to listen and speak differently, and to strip away stereotypes."
Enriching Their Communities
In one dialogue on the relationship between gender identity and faith, the room was divided into two groups. There were younger women, more liberal, more feminist in their worldview. Then there were older men, more conservative and relatively wealthy. The mistrust was palpable.
Rob Barrett was leading the group through Essential Partners' stereotyping exercise. When each group were asked what they wanted people on the other side to know, he says, it changed the tenor of the room. They got more curious and lowered their guard.
By the end of their time together, after hearing each other's experiences and stories, listening deeply, speaking to be truly heard, they began to form relationships of trust and mutual understanding—without changing their views.
"They didn't transcend these stereotypes in the course of a single conversation," says Barrett, "but they came to recognize how those differences enriched their community."
At the end of the dialogue, they exchanged contact information so they could stay in touch. Despite their differences, new relationships were formed. They had found a path forward, together.
Faith institutions have a unique opportunity to show people how to hold the tension of their differences while living in communities with a core set of shared values. Colossian Forum continues this vital work with the support of Essential Partners, fostering a network of thriving Christian communities strengthened by difference, connected by trust.