Remembering our Friend, Colleague, and Mentor David Joseph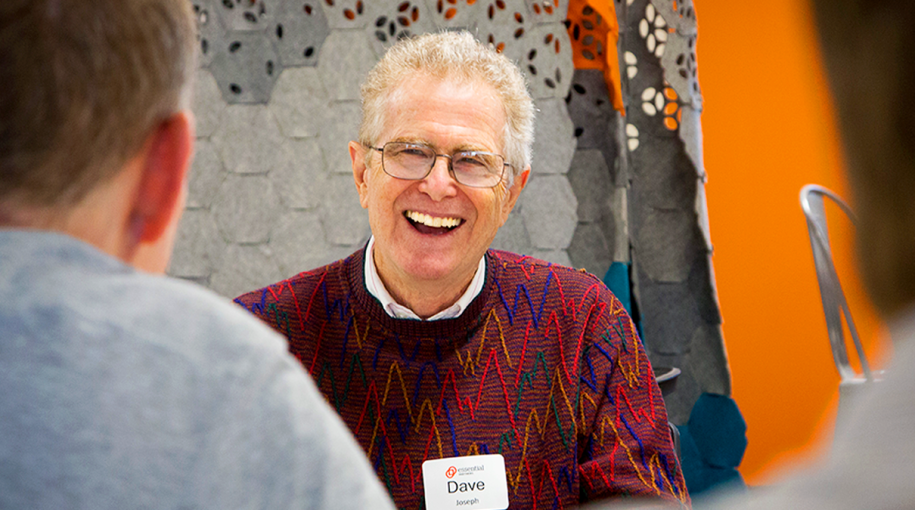 We are heartbroken to announce that our friend, colleague, and mentor, Dave Joseph passed away on October 25, with his wife, Andrea, by his side.
A leader in the field of peace-building, mediation, and dialogue for more than thirty years, Dave Joseph joined Essential Partners (then known as the Public Conversations Project) in 1996 as a facilitator of dialogue about abortion policy and served in several capacities until his passing. During his influential tenure with EP, he was a mentor, a teacher, and an innovative practitioner. He touched countless lives and made healing possible in hundreds of communities around the globe. He embodied the teaching of his faith to pursue Tikkun Olam—to repair the world. The impact of his work cannot be measured.
"Dave was a shining light for dialogue, peace, and reconciliation whose work resonates around the world," said longtime colleague Bob Stains. "He inspired me, taught me and was an amazing model of a husband, a father and a person who lived a dialogic life."
Dave was raised in Buffalo with a deep sensitivity to the injustices of the world around him. After college he joined the PeaceCorps in Niger, a formative experience. Dave returned as a teacher at an innovation school before studying to become a clinical social worker at Smith College.  He worked for two decades in mental health and addictions programs before training as a mediator and founding the Center for Mediation & Collaboration in Rhode Island (CMCRI). He is a founding member of Mediators Beyond Borders and served as its Board Chair for many years.
For 13 years, Dave served as our Director of Programs, an expert practitioner, and an invaluable mentor. His work with Essential Partners took him across the United States and the world, bringing his skills to countries including Nigeria, to promote inter-faith dialogue, Liberia, for significant post-civil war projects, as well as to Burundi, for work in post-genocide healing. Dave walked with humility and hope into deeply polarized communities and post-conflict regions, committed to supporting each unique group as they shepherded families, former combatants, and victims into a new life together. He returned from Liberia with a memento of the "Palaver (talking) huts"—bullet casings turned into tiny sculptures of huts used for resolving disputes—which he gave away as gifts. Many of those who were mentored, trained, and tutored by Dave have one of these sculptures, small but powerful reminders of the transformational power of our work, sitting in our offices.
For so many of those who practice the work of dialogue, Dave's generosity opened the door to this world of peace-making and bridge-building. He would invite his junior colleagues to join him at conferences, brown-bag lunches, and workshops. He spoke in classrooms across the country. His vision for this work spanned generations, because he understood how deep the fissures are that divide us. That same imaginative vision allowed Dave to create important and powerful dialogue tools, innovations used today by tens of thousands of communities on every inhabited continent.
In his personal life, Dave somehow exceeded his professional generosity. He, his wife Andrea, and their sons welcomed peacemakers from around the world into their lives and homes, embracing them as extended family. He could talk football with anyone, splitting his allegiance between his hometown Buffalo Bills and his adopted New England Patriots. He would take friends and colleagues rock climbing—putting mentees in their twenties to the test while he was in his sixties and seventies—his snow-white curls bouncing up and down as he scaled the wall. Everyone at his climbing gym loved him. Even as he faced illness, he would walk five miles each morning to keep his strength.
He leaves us in grief and celebration of a life well-lived—with a difficult situation he would term an AFGO*. Truly, it will be difficult to imagine a future without him. We become the grateful bearers of his legacy, a life of service and compassion, a passion for justice, a commitment to peace. He will remain with us, heart and soul, and his work will continue to live through us.
* another f*#%ing growth opportunity