John Sarrouf
Co-Executive Director and Director of Program Development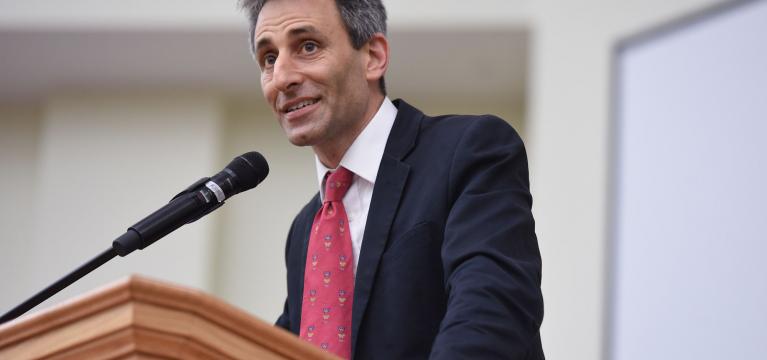 John Sarrouf is Co-Executive Director and Director of Program Development at Essential Partners.
He was first exposed to EP's work while studying in the master's program in dispute resolution at the University of Massachusetts in Boston. Since then, John has facilitated dialogues on issues such as sustainability, gender, Israel-Palestine, religious pluralism, and technology and sexuality.
John served as the Assistant Director of Difficult Dialogues at Clark University, where he taught dialogue to faculty and students and previously taught in the departments of Communication and Peace and Conflict Studies at Gordon College.
John's private consulting work has focused on mediation and transforming conflict in small workgroups and non-profit boards. To all of his work, he brings a background of 15 years in the theater as an actor, director, and administrator.
Contact Info:
john@whatisessential.org