Katie Hyten
Co-Executive Director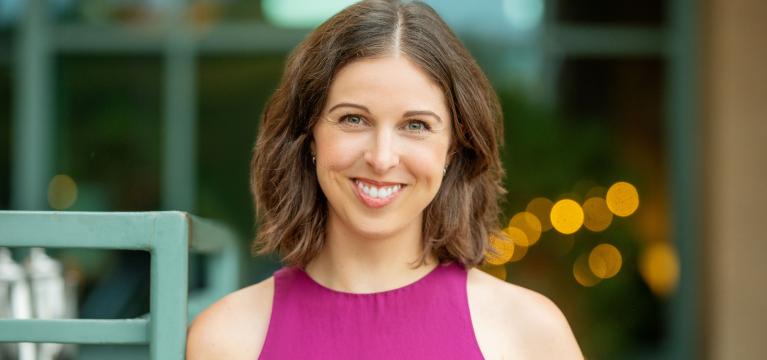 Katie Hyten is the Co-Executive Director of Essential Partners. She completed her master's degree in international negotiation and conflict resolution at Tufts University's Fletcher School, where her research addressed foreign policy in religious conflicts. Katie has held appointments as a Visiting Fellow and Lecturer at Tufts University where she developed and co-taught a course entitled "Dialogue, Identity, and Civic Action" and as a consultant for Harvard Medical School's Scientific Citizenship Initiative to co-design a course on science communication for ethical community engagement.
During Katie's tenure at Essential Partners, she has served as the program lead on collaborations with local grassroots groups, churches, foundations, and colleges, training stakeholders to design, convene, and facilitate dialogues across differences. She has helped communities hold dialogue about topics such as the role of guns in American life, ethnic violence and civil society, racial and ethnic diversity, as well as campus inclusion and belonging.
Prior to joining Essential Partners, Katie served as a mediator and independent consultant in conflict resolution processes and helped develop and manage the first university-wide interreligious institute at Pepperdine University. She was awarded Harvard's Program on Negotiation (PON) Summer Fellowship to support her research and work with Search for Common Ground in Lebanon. 
Raised in a military family, Katie lived in six states before entering college. She and her partner now live in Massachusetts when they're not visiting family in Colorado, Alabama, and Australia.
 
Contact Info:
Katie@whatisessential.org