What to Do About Pandemic Winter Dread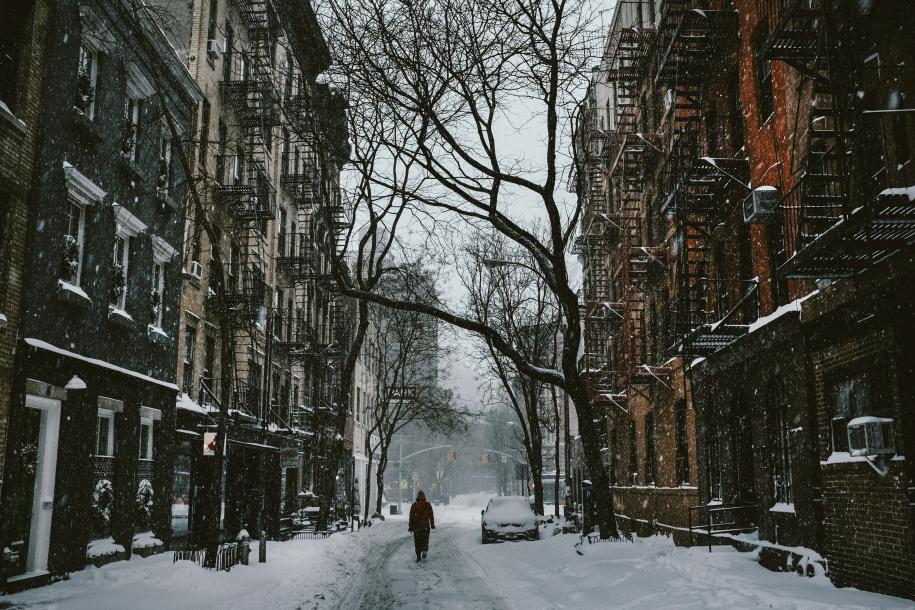 For the past few months, my mom has been able to visit me and my daughter by sitting on the back porch together. Wearing masks in the open air has allowed us to spend time with a high level of safety during the summer months. It has been a blessing.
But this is New England, and winter is coming. I'm buying blankets, hand warmers, and hot water bottles in preparation. Still, no matter how well I prepare, I am dreading the isolation of a pandemic winter. 
According to Sigal Samuel at Vox, I'm not alone. "Many of us are feeling anxious about how we're going to make it through the lonely, bleak months ahead." In the article, Samuel outlines three high-level strategies to combat the pandemic winter blues. One jumped out at me: to cultivate a sense of social connectedness.
Decades of psychology research, Samuel writes, have taught us that social connectedness is a key to happiness. "Other studies have found evidence that social connections boost not only our mental health but also our physical health, helping to combat everything from memory loss to fatal heart attacks."
Perhaps the single most powerful outcome of EP's approach, Reflective Structured Dialogue, is a stronger sense of connection among participants. People feel seen and heard more truly. They come to know one another more fully. They connect as human beings across differences and identities—and across Zoom. As one dialogue participant in Arkansas remarked, "I have worked with these people every day for years, but this is the first time I feel like I really know them."
These relationships matter, and they'll be even more important through the coming winter.
On Friday, October 23, EP will host a free panel with three of our outstanding partners to talk about the ways they used Reflective Structured Dialogue to create a sense of social connectedness in their communities: among healthcare providers, educators, and nonprofit staff. Come gather ideas to help your own community survive—and thrive—through the pandemic winter.
Many people already have regular calls scheduled with friends and family members. Browse our resource library for new tools, such as question prompts to strengthen relationships as well as a guide to help you design online gatherings that help folks connect more deeply. Or you can download our essential guide to design a conversation using our Reflective Structured Dialogue model.
If you feel like you need more help, we are here for you. Contact us to schedule a free phone call.