Race, Religion, and Ethnic Diversity in Maryland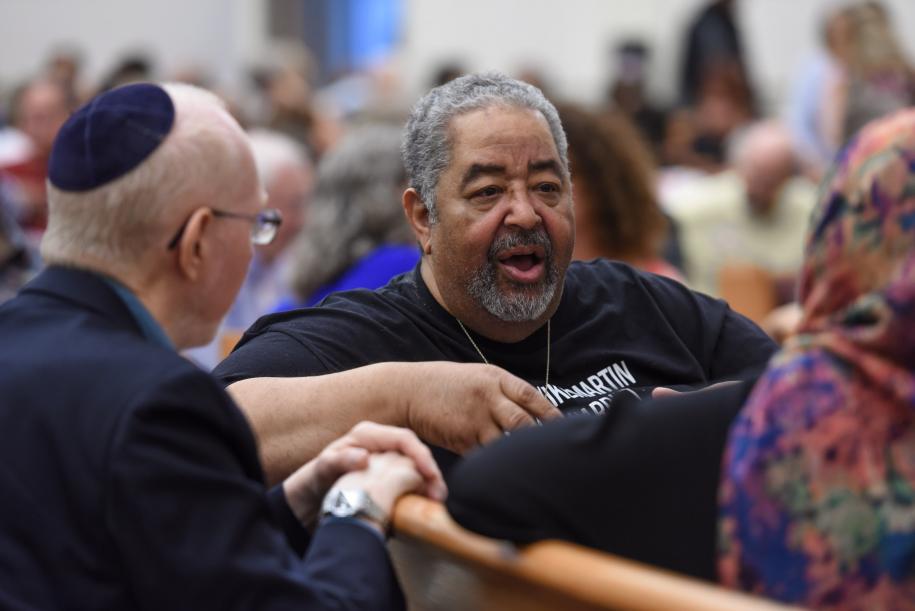 Urged on by their member of Congress and state delegates, a group of six faith leaders in Howard County, Maryland contacted Essential Partners to support a series of dialogues about Race, Faith, and Ethnic Diversity. Representing Christianity, Judaism, and Islam, these leaders wanted to open a dialogue across tradition, race, and ethnicity to repair the fabric of their communities as well as the civic life that is essential to democracy.
Forty-five volunteer facilitators stepped forward to be trained to guide seventeen discussion groups at six congregations. More than two hundred people participated in a series of four dialogues and on June 4, nearly three hundred came together to celebrate the accomplishment at a capstone event.
In these sessions, people talked about what brings them together and what keeps them apart.  They shared how they wanted to be understood and what they wanted to understand. They talked about their convictions and fears. They made a commitment to grow and shared their hopes for community action.
At the capstone event, Congressman Elijah Cummings proclaimed, "Diversity is not our problem, it is our promise"—and he summed up all my hopes for the possibility of dialogue in a community. Can we acknowledge and listen to one another? Can we celebrate our differences? Can we envision a future where our diversity makes us strong and smart and compassionate?
The next step in Columbia, MD, is to advance and expand the work that has been done. As Reverend Paige Getty said, "Our leadership team is already in conversation about how we can expand this project, so next year we have at least twelve congregations that are hosting courageous conversations like these."
One of our mantras at Essential Partners is that community is an act of courage. It is our honor to stand alongside dedicated volunteers who are living out this courage.