Essential Partners Welcomes New Chair and Vice-Chair to the Board of Directors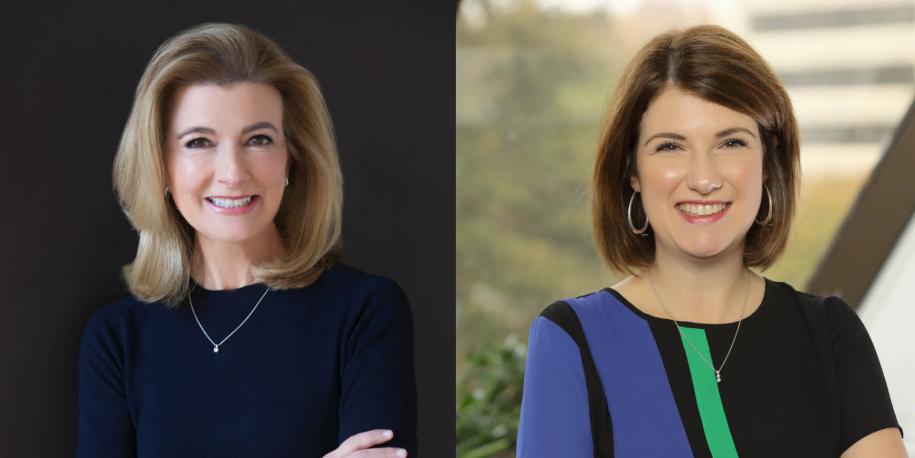 Photo: Christine Spadafor (L) and Jeanne Emmanuel (R)
Essential Partners announces the appointment of Christine Spadafor to the Board of Directors, where she will serve in a leadership position as Chair of the Board, bringing decades of corporate and nonprofit experience to the role. Julien Pham, who has served as the Chair of the Board since 2019, will continue to serve on the Board of Directors.
Essential Partners co-Executive Directors Katie Hyten and John Sarrouf are thrilled to have Spadafor join EP's board. "She has already served as a trusted and effective advisor to both the staff and board," said Hyten. "I'm certain she will help Essential Partners continue to grow and, more importantly, to pursue our vital mission in the world, a mission she understands deeply."
Spadafor is CEO of the management consulting firm SpadaforClay Group, as well as an independent director on two corporate boards of directors, where she is the Chair of the Governance and Nominating Committee and member of the Audit Committee on one and Chair of the Compliance and Quality Committee on the other. She is also a commentator for BBC World News "Business Matters" global broadcast.
"The mission of Essential Partners has never been more urgent than at this time of extreme division: to build bridges of trust and understanding across groups with different values and beliefs," said Spadafor. "Over its 30-year history, EP has brought together hundreds of groups 'on opposite sides' to facilitate conversations that result in constructive, respectful, empathic  discussions going forward—even when disagreements linger. People learn to listen differently, and with that comes the discovery of what they have in common. It's a lesson for all of us, especially now. So I am delighted to serve as the Chair of the Board of Directors at Essential Partners to advance this critical mission."
In addition, Spadafor has years of experience with nonprofit organizations—as CEO, General Counsel, board member, board advisor, consultant, and executive coach. She received a JD from Harvard Law School and ScM from Harvard School of Public Health. In recognition of her professional accomplishments and lifelong contributions to at-risk and vulnerable populations, she has been awarded two Doctor of Humane Letters degrees.
Jeanne Emanuel, a member of the Board of Directors since 2019, has also been appointed Vice-Chair of the Board. Emanuel is a Senior Leadership Gifts Officer at WBUR, Boston's NPR news station. Prior to joining WBUR, she was Vice President Sales & Services for Ingram Content, a book publishing distributor and wholesaler, where she managed annual sales of over $50 million. Prior to joining Ingram, Emanuel was Vice President of Sales at Candlewick Press. She has a B.A. from Wellesley College and an MBA from Boston University.