Christine Spadafor
Chair, Board of Directors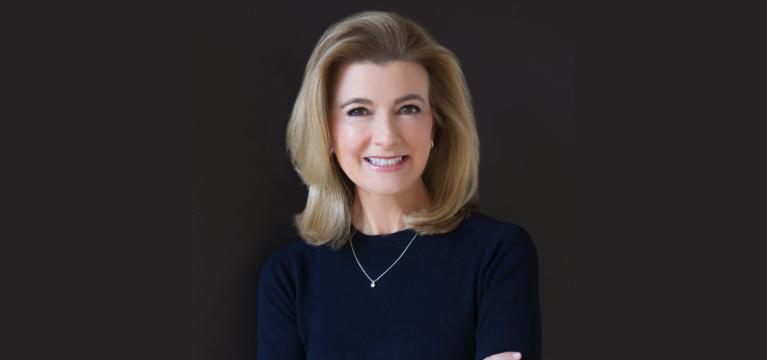 Christine Spadafor, Chair of the Board of Directors for Essential Partners, is the CEO of SpadaforClay Group, a management consulting firm. She is an independent director on two corporate boards of directors, where she is the Chair of the Governance and Nominating Committee and member of the Audit Committee on one and Chair of the Compliance and Quality Committee on the other. Christine is also a commentator for BBC World News "Business Matters" global broadcast.
In addition, Christine has years of experience with nonprofit organizations—as CEO, General Counsel, board member, board advisor, consultant and executive coach. She is a member of the Community Advisory Board of WBUR, the premier National Public Radio station in Boston, and advisor to Synapse, an early-stage nonprofit supporting persons with brain injuries. For nearly 10 years, Christine stepped away from "corporate America" to be the turnaround CEO of a failing charity serving abused, abandoned and neglected children. The turnaround was successful, was named Nonprofit of the Year, and received national acclaim.
Christine is a former partner in The Boston Consulting Group and two other international consulting firms. In 2008, she was selected by the American Bar Association/Direct Women—an innovative advocacy group seeking to increase the representation of women on boards—as one of the nation's top 20 female attorneys qualified for public board service. Earlier in her career, Christine served as a United Nations advisor in China, consulting on public health and sustainable environmental issues.
Christine is a requested speaker at conferences and seminars—lecturing on board governance, gender equity, Adaptive Leadership, and other issues central to the empowerment of women. She is a Visiting Executive at Tuck School of Business at Dartmouth where she lectures on Strategic Leadership, and is a regular lecturer at four Harvard graduate schools, including the Business School and at the Medical School's annual international women's leadership conference.
Christine received a JD from Harvard Law School and ScM from Harvard School of Public Health. In recognition of her professional accomplishments and lifelong contributions to at-risk and vulnerable populations, she has been awarded two Doctor of Humane Letters degrees.