2018 Evaluation Insights: Finding Patterns, The Second-Day Difference, Building Connections
Over the past two years, we've been working to understand, evaluate, and measure the impact of our work through participant surveys and interviews, which occur before and after our programs. As we wrap up 2018, we wanted to share a few of our most significant findings from more than 150 communities we've tracked this year.
Finding One: Building Connections Across Differences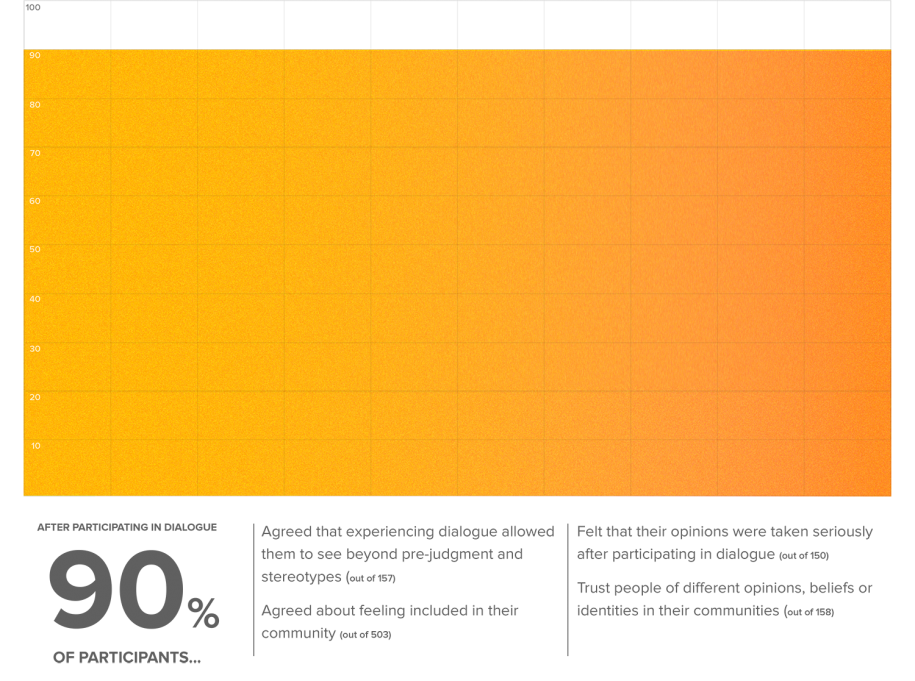 Experiencing dialogue improves the level of connection people feel to their communities, and how committed they feel to keep engaging across differences moving forward. 90% of training participants reported:
that they're more likely to see beyond pre-judgement and stereotypes;
that they felt more included in their communities;
that their opinions were being heard;
and that they now trust people in their communities who have different values, beliefs, and identities.
We also see this reflected in how understood people feel as a result of dialogue. Before participating in dialogue, 40% of participants in our dialogues report that they do not feel understood by people who have different opinions, beliefs, or identities. After dialogue, all but 10% of participants reported that the dialogue helped them feel understood by those same people. And every single person who experienced that shift- also reported feeling more optimistic about engaging across differences.
Finding Two: What a Difference a Day Makes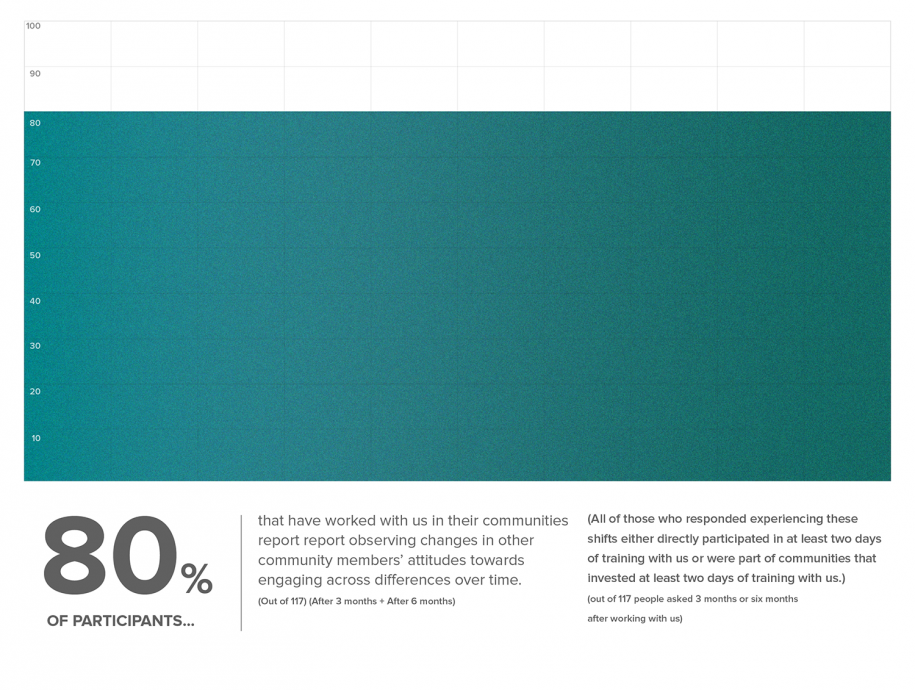 When people participate in at least two days of EP training with other members of their communities, we begin to see widespread culture changes, which are reflected in people's willingness and ability to have difficult conversations—which they say they do more effectively than before the training.
Also, 85 of 186 people we spoke with three or six months after participating in training with us have experienced a successful difficult conversation or positive changes in formerly negative patterns of communication. All 85 of those people who expressed a positive change in these areas participated in at least two days of training with Essential Partners.
Finding Three: There's a Pattern to the Progress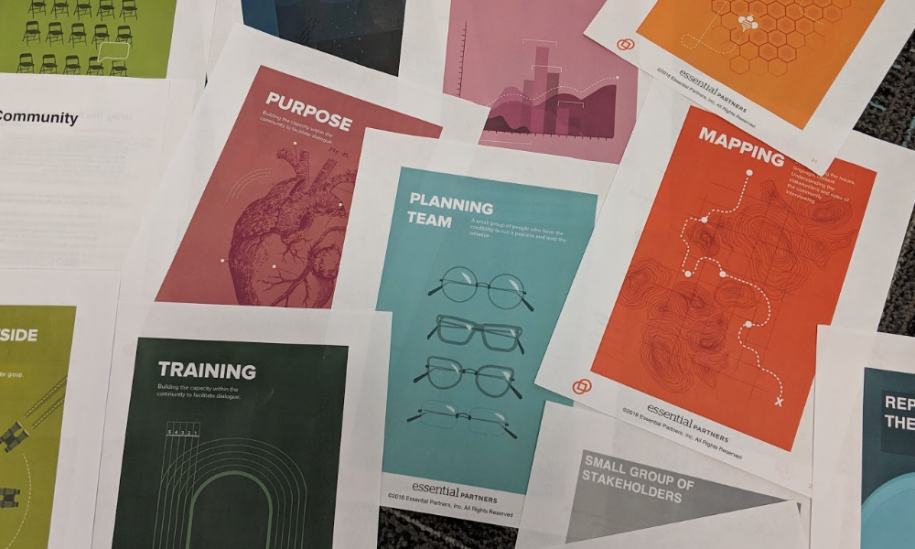 It takes time to build community-wide projects. It takes work. And we find that communities face a set of common challenges at (possibly) predictable stages along the way.
Data from our interviews suggest a set of standard benchmarks for community dialogue work. We know these benchmarks won't hold true in every community, but we have enough information to create a hypothesis about benchmarks for community-wide dialogue projects. Over the coming year, we plan to keep collecting data, test our theory, and use our findings to support our training participants and partners.
We have written about initial findings before, and offer our system of evaluation as an open-source resource for others. If you'd like to speak with us about working in your community—or get a free consultation as you navigate challenges in your context—we'd love to hear from you.