Welcome to the EP team Rashad T Bailey and Rae-Ann Burgess!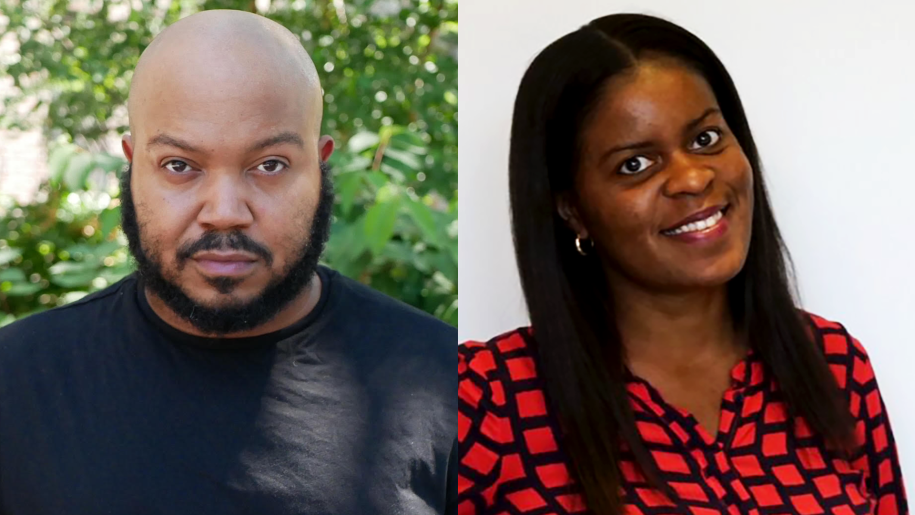 Please join all of us at Essential Partners as we extend a warm and enthusiastic welcome to our two newest staff members, Rashad T. Bailey and Rae-Ann Burgess!
Rashad T. Bailey joins Essential Partners as our new Director of Development. Rashad brings close to two decades experience raising capital, developing partnerships, impact strategies and structuring business development operations for organizations such as Asia Society, The Studio Museum in Harlem, The New Press, Sojourners, The Center for Economic Policy Research, and The Equal Rights Amendment Coalition. Rashad is also a film and theater producer, having co-produced the Off-Broadway revival of the award-winning Kinky Boots (2022) and associate produced the critically acclaimed documentary film, BEBA (2021). He has been featured in New York Magazine, Art Forum, Playbill, and the L.A. Times. He resides in Brooklyn, NY. 
Rae-Ann Burgess serves as an Executive Assistant, working closely with John Sarrouf, our Co-Executive Director and Director of Program Development. Rae-Ann graduated from SUNY Purchase with a BA in Liberal Studies and a concentration in English. She's involved in her community, from teaching Sunday School at her church to volunteering for different community events. She also helped to found a small business with her sister that sells items online and donates the proceeds to charitable causes. Outside of work, Rae-Ann can be found making memories with her husband and young son, hanging with her family and friends, and trying new recipes.
Both Rashad and Rae-Ann were able to join the rest of the Essential Partners team for an all-staff retreat in Cambridge, MA, last month, where they were introduced to Boston traffic, Kendall Square parking, the Bon Mi test kitchen, and Union Square doughnuts.