Winnie Rugamba
Associate and Research Project Manager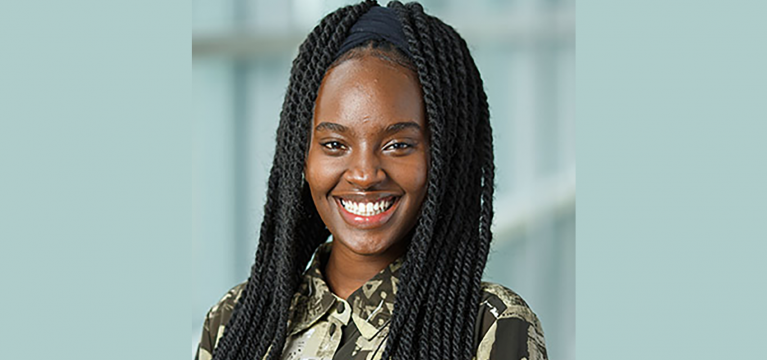 Winnie Rugamba is an Associate as well as the Research Project Manager at Essential Partners. She was first introduced to EP while doing her Masters in Conflict Resolution and Coexistence where she was their Program and Evaluation Intern in 2019.
Winnie started her journey in the Peacebuilding field in her home country of Rwanda. Her work in Rwanda included community organizing, facilitation of dialogues centering truth and reconciliation, gender equality, as well as equal access to Education. She also has a background in Performing Arts, where she participated in projects that raised awareness of various social issues in Rwanda and around the world as well as a healing space.
When she moved to the U.S for college, Winnie was exposed to the extreme racism that Black and Brown people experience, which led her to start work focusing on racial healing and justice. Winnie served as Assistant Area Coordinator at Brandeis University, where she was dedicated to creating a system that supports and validates the experiences of Black and Brown students on campus. After graduation, she worked as a Project Coordinator for H.O.P.E Institute in alliance with the Heller School on the creation of Holistic and Inclusive programs for underrepresented youth in high schools in the city of Boston focusing on exposing them to pathways beyond High School. Winnie also worked as the Learning Exchange coordinator for
IMPACT-Peacebuilding and the Arts at Brandeis University.
Her work continues to be in honor of lives and voices that are often forgotten with the hope of tangible change.
Contact Info:
winnie@whatisessential.org