Sallyann Roth, MSW
Founding Associate Emerita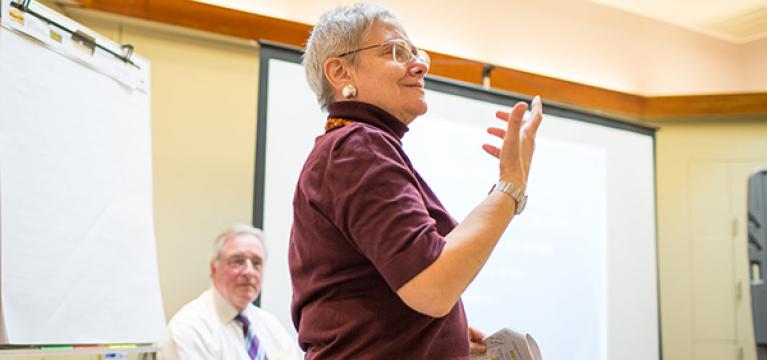 Sallyann Roth is a Founding Associate of Essential Partners. She is a relational consultant, educator, and dialogue facilitator.
Her work, whether in academic teaching, professional training and supervision, organization consulting, or therapy with individuals, couples, or families is grounded in narrative, collaborative, and systemically informed approaches in both content and process.
In the years since EP's founding, Sallyann has taught and trained people in the U.S. and abroad in the spirit, principles, and emergent practices that define the organization's work with expressed conflict and silent differences.
An Associate of the Taos Institute, she served as faculty and co-director of The Family Institute of Cambridge for many years, and taught in the graduate and postgraduate programs of many academic and professional institutions, including Smith and Simmons Schools of Social Work.
Her own clinical, supervisory, training, and consultation work has been enriched by involvement with Essential Partners, as well as by her two decades of consulting to the interpersonal skills portion of the negotiation workshop at Harvard Law School.
Contact Info:
sallyann@whatisessential.org