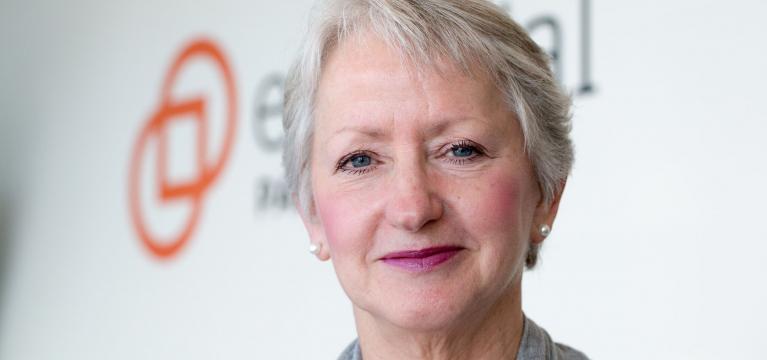 Kathy Eckles is an Associate at Essential Partners and Project Manager. A skilled facilitator, trainer, business person, and therapist, Kathy has built an effective ongoing community dialogue program that uses Essential Partners' approach and knows what it takes to build and sustain community dialogue projects.
Kathy brings a deep background in business, psychology, group facilitation and training to her work with private individuals, organizational leaders and community groups. Formally trained as an executive coach, psychotherapist and mediator she focuses on helping people develop and/or integrate relationship, organizational and facilitation skills.
She was formerly a Division Vice President in the retail industry and adjunct professor at Lasell College where she taught Organizational Behavior and Ethics in Business. She has a Masters in Counseling Psychology and extensive experience in design and facilitation of private and board retreats, custom-designed workshops, and delivery of year-long training programs where she taught trauma resolution skills and the Enneagram to psychologists, doctors, coaches and therapists in the U.S., UK, Ireland, and Sweden.
She focuses on listening for people's central message, their existing gifts and what's needed to help them move forward.
Contact Info:
kathy@whatisessential.org