Darwensi Clark
Secretary, Board of Directors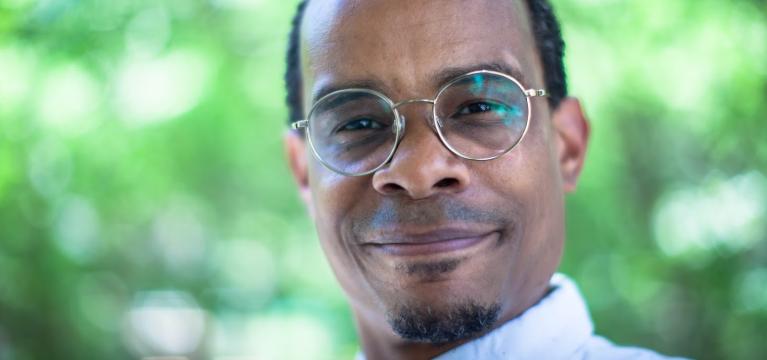 Darwensi Clark is Secretary of the Board of Directors at Essential Partners. Darwensi is an operations specialist with nearly two decades of experience in nonprofit leadership, engaging with diverse populations while supporting social justice and human rights initiatives.
Darwensi began working in the field of forced migration after completing volunteer service with the U.S. Peace Corps in Ghana, West Africa. During that span, he worked with Church World Service, the U.S. Committee for Refugees and Immigrants, and the U.S. Conference of Catholic Bishops to provide direct service, public policy assessment, and implementation of the U.S. Refugee Admissions Program.
In 2013, Darwensi received a master's degree in social administration from the University of Chicago. Darwensi transitioned to the oral history media company, StoryCorps, in 2018, serving as the Managing Director of Program Operations, overseeing all Finance & Administrative activities which ensure that underrepresented voices are recorded and archived at the American Folklife Center at the Library of Congress.
It was in this capacity that Darwensi became aware of Essential Partners work and utilized their methodologies to support StoryCorps' facilitator core. In September 2022, Darwensi became the Director of Business Operations at the ACLU, overseeing the organization's comprehensive vendor management program, including launch of the supplier diversity initiative; supporting organizational accessibility efforts, and ensuring organizational initiatives around Equity, Diversity, and Inclusion are integrated into operational processes and standards.