Corky Becker, PhD
Founding Associate Emerita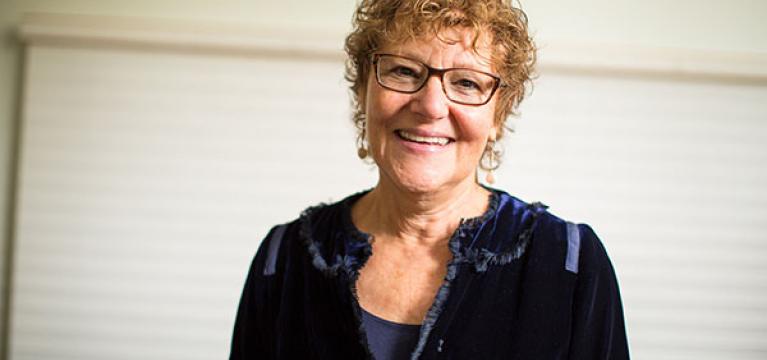 Corky Becker, Ph.D., is a Founding Associate of Essential Partners. She is a clinical psychologist, family and couple therapist, family therapy supervisor, teacher/trainer and consultant. Her private practice focus has been transforming conflict into dialogue. Corky has had ongoing involvement with the American Family Therapy Academy, a special interest in dialogue as it relates to couple work, narrative therapy, and movies.
The highlights of her work with Essential Partners (previously known as the Public Conversations Project) included the development of the approach to dialogue with pro-life and pro-choice participants in the early 1990's, work on Population and Development for the UN summit, dialogues at Randolph College transitioning to co-education, training at the Chapin school, Intra Jewish dialogues on the Middle East, and dialogue with Zen teachers. Her workshops included work on interviewing to prepare for dialogue, neuroscience of arousal and how our approach addresses those dilemmas for participants and facilitators. She collaborated with IFS therapists to develop approaches to dialogue that incorporate Internal Family Systems ideas.
Corky has taught family therapy, consulted, and supervised since 1985. She currently teaches The Masters Series in Couple Therapy for Therapy Training Boston. She has been teaching and supervising family therapy as an adjunct faculty in Psychology in the Department of Psychiatry at Harvard Medical, at Cambridge Health Alliance. She was faculty of the Family Institute of Cam-bridge from 1985-2009; Adjunct Faculty at the University of Massachusetts Graduate College of Education, Department of Counseling and School Psychology in the Family Therapy program from 2009-2013; consultant to the Project on Negotiation at Harvard Law School from1992 to 2018; a board member of the American Family Therapy Academy 2001-2009, Secretary from 2011-2013, Program Chair for the 2010 AFTA Meeting, and Chair of the Dialogues at the Annual Meeting in 2013 and 2014; and a member of the Kosovar Family Professional Education Collaborative from 2000-2006, developing post-war approaches to family therapy.
Contact Info:
corky@whatisessential.org