Brendan Abel
Chair, Board of Directors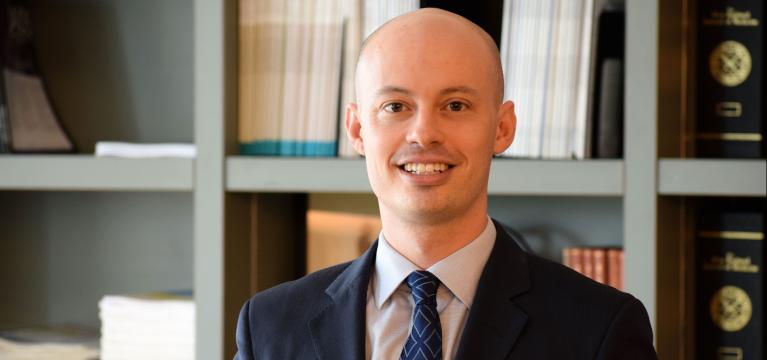 Brendan Abel is Chair of the Board of Directors for Essential Partners. Brendan is a Director of Health Policy and Advocacy Johnson & Johnson, where he works with health care professionals, patients, and employers to inform and connect on policy issues affecting access to care.
Prior to J&J, he was the Director of Government Affairs at the Massachusetts Medical Society, where he directed the state and federal legislative affairs for the organization representing over 25,000 physicians in the Commonwealth. 
Brendan also serves on the teaching faculty at the Center for Bioethics at Harvard Medical School, where he teaches a course on health law, policy, and bioethics, among other teaching and mentoring responsibilities.
Upon completing undergraduate studies at Syracuse University, Brendan earned his JD from Suffolk University Law School. He completed a fellowship in Medical Ethics at Harvard Medical School.
Brendan lives in Ashland, Massachusetts with his wife, Emily, their children June and Griffin, and their COVID-rescue dog Sasha.
Contact Info:
info@whatisessential.org