Leading Refugee Dialogues in Amman, Jordan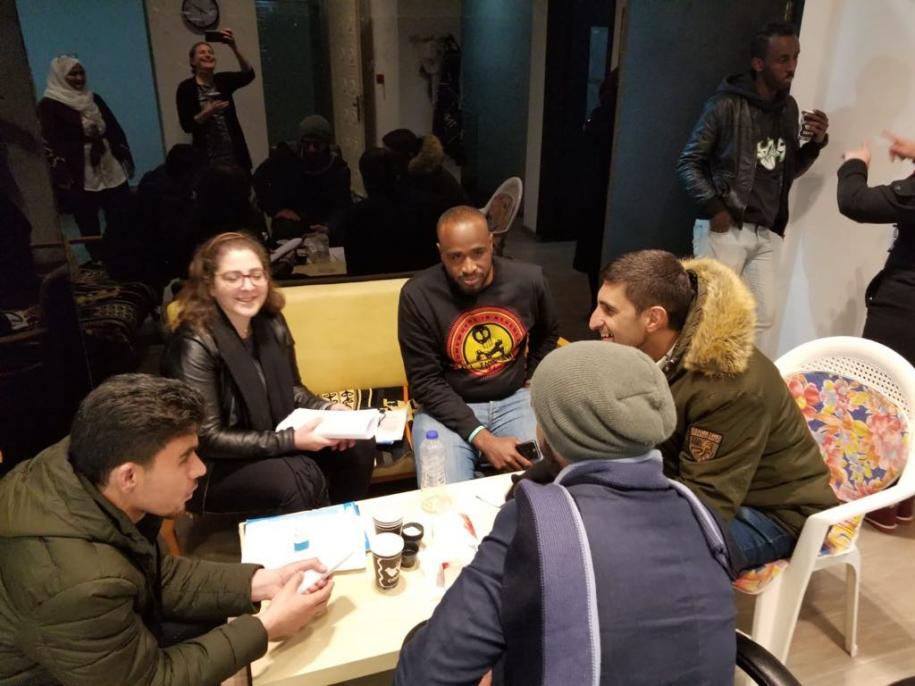 Last year, Jordanian human rights advocate Ilham Darwazeh spent three weeks with Essential Partners thanks to the Professional Fellow Program funded by the U.S. Department of State's Bureau of Educational and Cultural Affairs. In that time, Ilham had the opportunity to attend EP trainings and learn about the EP approach from staff and associates.
Toward the end of her stay, Darwazeh told the Daily Hampshire Gazette about her plans to use dialogue to build bridges between Jordanian citizens and the tremendous influx of refugees from across the region.
"It will be like a tool — the dialogue — to have them integrated in Jordan and to have a sense of belonging to the place they are in," Darwazeh said. "This can be achieved through having a dialogue between Syrian refugees outside the camp and with Jordanians."
Earlier this month, Ilham was joined by Essential Partners Associate Raina Fox to convene a dialogue in Amman, Jordan. The diverse group of participants included refugees from Yemen, Iraq, Somalia, Sudan, Palestine and Syria, as well as non-profit affiliates from Germany, Russia, Italy, Palestine, the Netherlands, and Jordan.
Drawing from Essential Partners' work on breaking down stereotypes, their goal was to highlight the refugees' needs, help them find a stronger sense of belonging, and to build connections between the refugees and people who work with them through non-profit organizations.
The program took place during "Ask a Refugee," an event hosted by the Maraheb Center.