Essential Photovoice: A Dialogue Innovation Initiative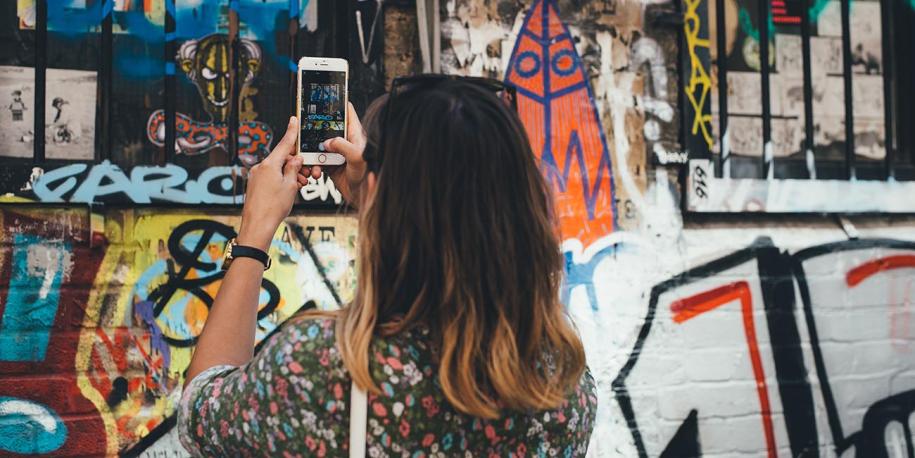 "This approach breaks down cultural barriers, misunderstandings, and miscommunications. It gives you the freedom to choose what something means to you, to explain that to others and then listen to their input. I don't believe there is a more opportune or critical time in our country's history [for this work]."
Mitch, Participant & Police Officer
A picture, they say, is worth a thousand words. But how do we turn those words into a dialogue? Thanks to a new grant from the Fetzer Institute, Essential Partners will be combining the storytelling potential of visual media with the power of our dialogue approach. 
Essential Partners will be leveraging the power of Reflective Structured Dialogue with the help of Interfaith Photovoice, a photo-based community engagement methodology. This new joint initiative, called Essential Photovoice, marries the strengths of each approach to empower leaders in 12 communities across the United States.
The first phase of the grant was completed in the summer of 2022. Trainings were held for stakeholders in six communities where Essential Partners had already established a footprint: 
Sheridan, Wyoming
Raleigh, North Carolina
Pittsburgh, Pennsylvania
Charlottesville, Virginia
Gloucester, Massachusetts; and 
a network of institutions across Arkansas and Tennessee. 
"Essential Partners has been working in classroom spaces and using visual prompts for decades," says EP co-Executive Director John Sarrouf. "We know how to leverage visual media to deepen and enrich a dialogue. The Photovoice method feels like a natural extension of that practice, one that allows community members a new level of agency in the design of their dialogue."
An Essential Photovoice training weaves together dialogue skills with a process for generating reflection and conversation through visual prompts. 
For example, participants of the first session introduced themselves with photos that they took in an effort to help others understand something about themselves and their communities. Other participants added comments and questions, which then served as springboards for dialogue. The process allowed participants to explore the difficult or persistent challenges they face in their communities. 
"This training reaffirmed that, regardless of background, and our individual experiences, each of us has a strong desire to serve others and assist in our community," said Mitch, a participating police officer in Raleigh, North Carolina. "This approach breaks down cultural barriers, misunderstandings, and miscommunications. It gives you the freedom to choose what something means to you, to explain that to others and then listen to their input. I don't believe there is a more opportune or critical time in our country's history [for this work]."
Each participant is a member of cornerstone institutions that are key to civic health and democratic participation: political organizations, faith groups, schools, municipalities, and nonprofits. Our approach bolsters the work they are already doing to strengthen bonds of trust and belonging.
The next step for this pilot cohort will be using the skills they learned in training in direct service to their broader communities, by designing and leading their own hybrid "Essential Photovoice" projects. Then, after a capstone event to celebrate and reflect on Year One, a larger Year Two cohort will be assembled—combining first year communities with other communities around the U.S.—simultaneously deepening and scaling program impacts. 
Local use, adaptation, and sustainability are the pillars of our approach. By deeply embedding core skills for dialogue and visual storytelling, community engagement and collaborative action, each local partnership makes this work their own. And by working together as a community of practice, they become an engine of change and an inspiration to others across the country. 
EP is deeply grateful to the Fetzer Institute for their partnership in making this work possible, and for sharing our vision of a world of thriving communities, strengthened by difference and connected by trust.
Are you an Essential Partners training alum interested in applying for your community to join Phase 2 of the Essential Photovoice initiative? Download the RFP for complete details.