EP Receives New Pluralists Healing Starts Here Grant!
We are thrilled to announce that we have been selected as one of 32 grantees for the New Pluralists Healing Starts Here initiative!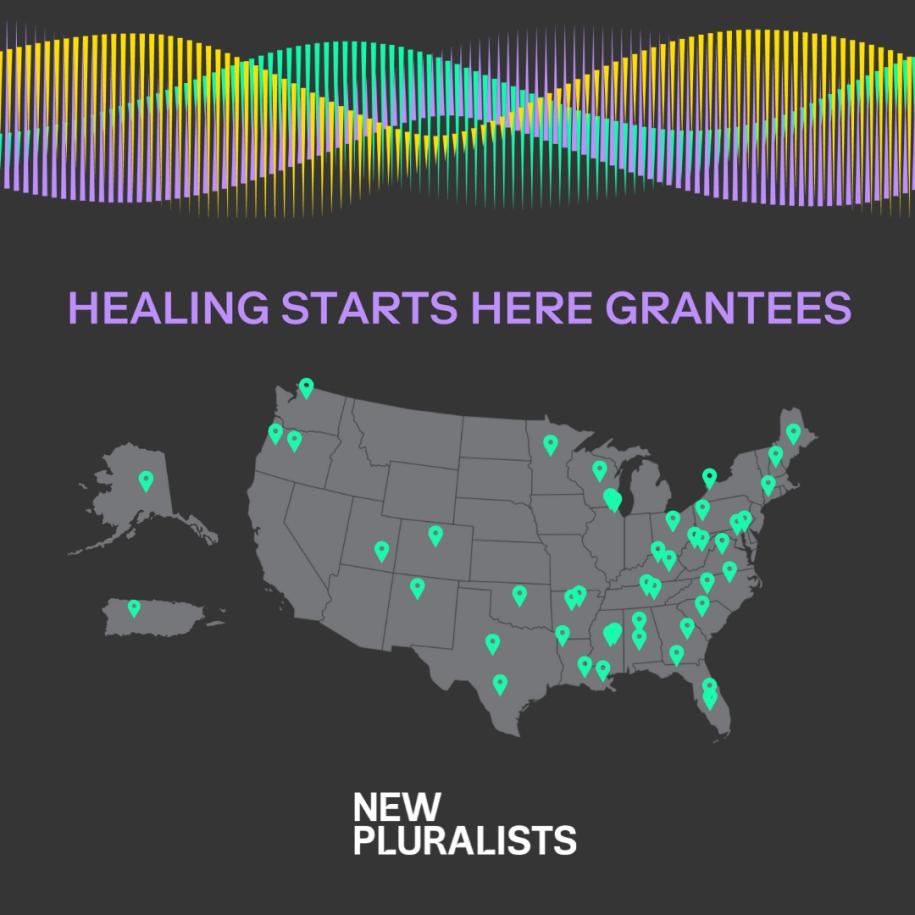 New Pluralists is a collaborative of funders, researchers, practitioners, storytellers, leaders and innovators advancing pluralism in our culture. They are committed to helping Americans recognize our shared humanity, embrace our differences, and solve challenges together. 
Pluralism describes a way we can be together that honors our inherent dignity and embraces the strength in our differences. It grants us the courage to heal and repair. And it allows us to disagree and transform and build, without breaking apart. This is foundational to living in a democracy.  
The Healing Starts Here Initiative
In May 2022, New Pluralists announced their first major investment: $10 million to support local leaders, networks, and community groups who are addressing divisive forces in their neighborhoods, towns, and counties. They were astonished by the response.
They received 790 applications from organizations and community leaders across 49 states, Puerto Rico, and Washington, D.C. This grant opportunity was only open for a few months, and was primarily shared word-of-mouth.
In an era where Americans feel more divided than ever, this is a signal that can give us all tremendous hope. There is healing happening all around us, and people doing courageous work that warrants our support, attention, and investment. 
EP's Community Cornerstones Project
We'll be partnering with civic and faith groups, nonprofits, schools, law enforcement, and municipalities in North Carolina's Research Triangle to build a culture of resilience, belonging, and compassion across differences of identities and perspectives. 
This will be an innovative blend of numerous programs: dialogue across differences, restorative healing, collaborative storytelling through photography, and collective action. The goal is to leverage influential cornerstones—such as community groups, churches, and schools—to create a broader shift in the region's culture, where local residents can experience connection, healing, and collaboration as regular facets of community life.