Educators! Join us for the 2021 Civic Conversations Virtual Summer Institute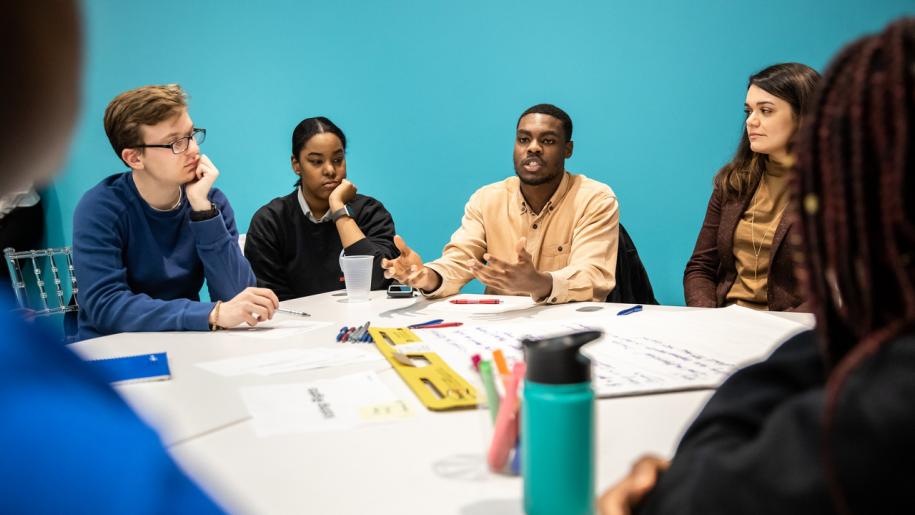 How do educators invest in productive, deep, and transformative dialogue in their classrooms?
The Edward M. Kennedy Institute for the US Senate, in collaboration with Essential Partners, will host the 2021 Civic Conversations Virtual Summer Institute, where educators will explore how community dialogue can be applied to civic issues in multidisciplinary classroom settings.
In six half-day sessions with one-on-one coaching and support, you'll develop a dialogue-based lesson plan for use in your classroom, learn how to create conditions for productive and community-building dialogue, practice your facilitation skills and learn strategies and ideas for dialogue as a pathway to civic engagement.
The Institute takes place over six consecutive Thursdays from 10:00 AM until 1:00 PM, beginning July 8, 2021.
In the spirit of dialogic practice, the Civic Conversations project team is committed to cultivating an inclusive and empowering learning community where all people are welcomed and able to succeed. We seek and welcome applications from candidates of varying backgrounds, perspectives, and experiences.
The application is open to current educators teaching grades 6-12, who anticipate teaching grades 6-12 during the 2021-2022 school year.
A $1,000 stipend and one-on-one coaching sessions from the Kennedy Institute and Essential Partners are provided for each participant.
The application deadline is April 23, 2021. Visit the EMKI website to learn more and apply online!