Pray the Devil Back to Hell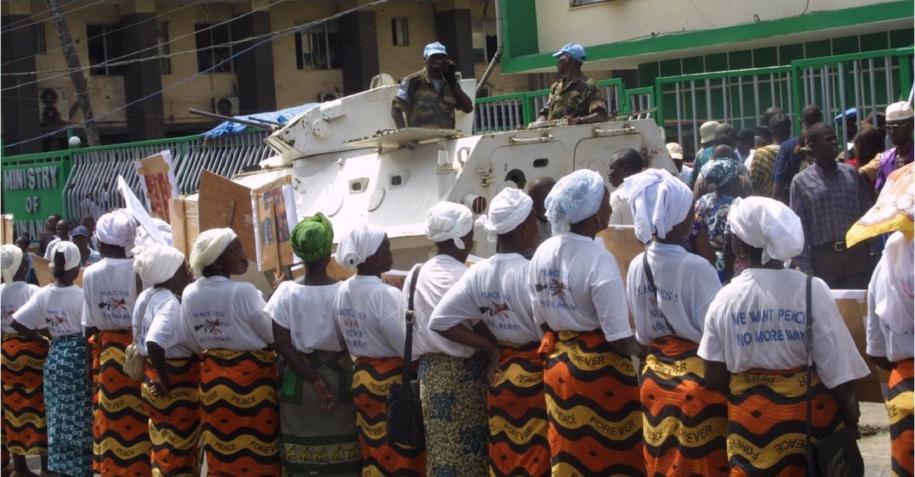 A few weeks ago, I attended Brandeis University Coexistence International's screening of a remarkable, disturbing, and ultimately inspiring film, Pray the Devil Back to Hell. This extraordinary prize-winning documentary (2008) has been screened in more than twenty countries on six continents. 
It is an amazing tribute to the power of grassroots activism, telling the story of a group of Liberian women who confronted the warlords and helped bring peace to their shattered country after fourteen years of an incredibly destructive, bloody civil war.
A year ago, as part of the Mediators Beyond Borders Liberian Initiative, I spent a week working with ex-combatants in the Buduburam Refugee Camp in Ghana, as well as in Liberia. 
Hearing the stories of men and women in their 20s and 30s who had been forcibly conscripted as children, and forced to act as soldiers under unimaginable conditions, I found myself overwhelmed and deeply moved. The complexities and moral ambiguities of their situation have taken an enormous psychic toll on their development, abilities to form and maintain relationships, and on the country as a whole.
Pray the Devil Back to Hell pays well-deserved tribute to the efforts of a socioeconomically, ethnically and religiously diverse group of women who took a stand repeatedly, in the face of overwhelming odds, and triumphed. Their tactics ranged from praying for peace, to a moratorium on sex for their (combatant) husbands to barricading negotiators into the conference room where peace negotiations were stalled, until they reached an agreement. 
The agreement was signed in 2003 and three years later Ellen Johnson Sirleaf was elected President. The country remains at peace, although development is still fragile and has preceded much more slowly than anyone would have wished. Essential Partners continues to partner with MBB and numerous Liberian organizations to help Liberians bridge their deep divides and move forward.
Pray the Devil Back to Hell is a troubling, but ultimately uplifting tribute to the transformative spirit of what people can accomplish under almost unthinkable circumstances—I highly recommend it.