Interfaith Relations, Race, Socio-Economic Difference, Gender and Spirituality. Sound like summer camp to you?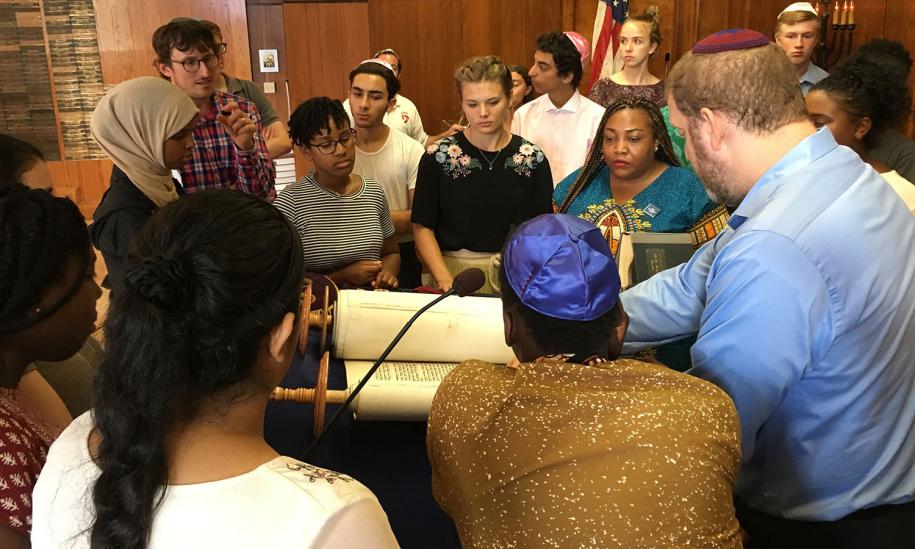 Danielle Isbell joined Essential Partners (EP) as an intern in January 2018 as part of her graduate school placement. She received her masters of theological studies from Boston University, with an emphasis in conflict transformation, in May 2018 and remained in her position with EP through August.
Earlier this month, I served as a staff mentor for a group of twenty-two diverse high school fellows at the Interfaith Youth Initiative (IFYI) at Brandeis University. It was an intense (and swelteringly hot) week of investigating cross-cultural relations and identity. 
The fellows and staff participated for many reasons, but the most important motivation was a profound belief that young people have the capacity to construct spaces where diverse communities can flourish—and that those spaces are an ever-more-pressing need.
This year, IFYI added Reflective Structured Dialogue to the program for the first time, and I was thrilled to bring my experience as an intern with Essential Partners to this real-world setting.
The dialogues took place in small groups of seven or eight, with one staff facilitator per group, and focused on interfaith relations. By highlighting personal stories and inquiry, the dialogues empowered these young people to speak from their own experiences and to look to one another for deeper understandings of their religious traditions. The fellows broached difficult topics within the dialogue, often asking questions that had been bubbling beneath the surface.
"I felt as though I've been oblivious to the world until I heard everyone's stories," said one IFYI fellow, Anisha,  "because up to this point I only knew a single story and it limited my understanding of other cultures and people." Anisha said she gained more than just understanding—as the stories multiplied, she also felt that "the separation between us disappeared because I caught a glimpse of what it's like to live in their shoes."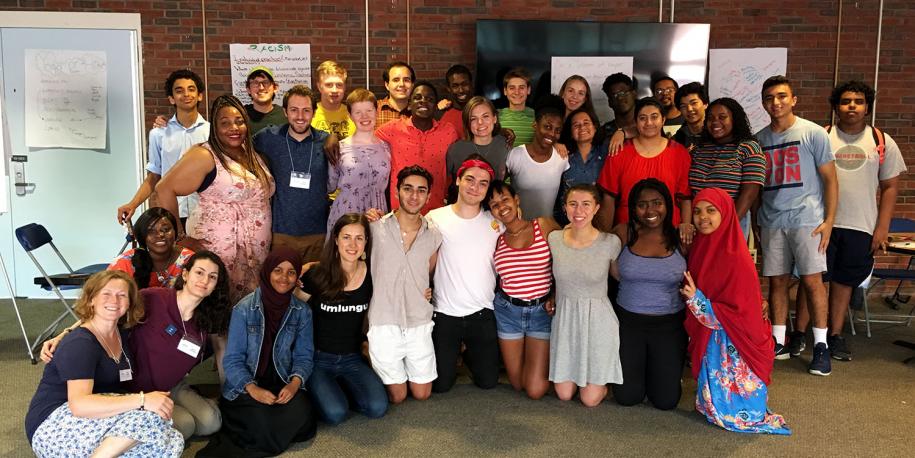 The fellows crafted questions to check out their assumptions about other people's religious experience. Sometimes this required starting and restarting as they entered the sensitive territory. Getting into the difficult aspects of interfaith relations made for exciting revelations about the importance of one's own faith.
Another fellow, Imani, remarked that "for the longest time I questioned the importance of religion in one's life … I didn't realize how lost I feel in my own life without a sense of spirituality before participating in the dialogue."
The most striking result of the dialogue for many fellows was feeling more connected to each other. Even as divisions of view and value emerged, those differences were met with courage. Dialogue created the kind of interfaith space that allows for both groundedness within one's own religious background and curiosity towards other traditions.
The fellows reported feeling empowered throughout the camp but cited the dialogue as a highlight. It helped to unlock the value of their experiences. Religious, racial, ethnic, social, and economic differences were acknowledged and explored throughout IFYI, but many said that the dialogue helped them build on those differences to form an authentic diverse community.