Announcing Changes at Essential Partners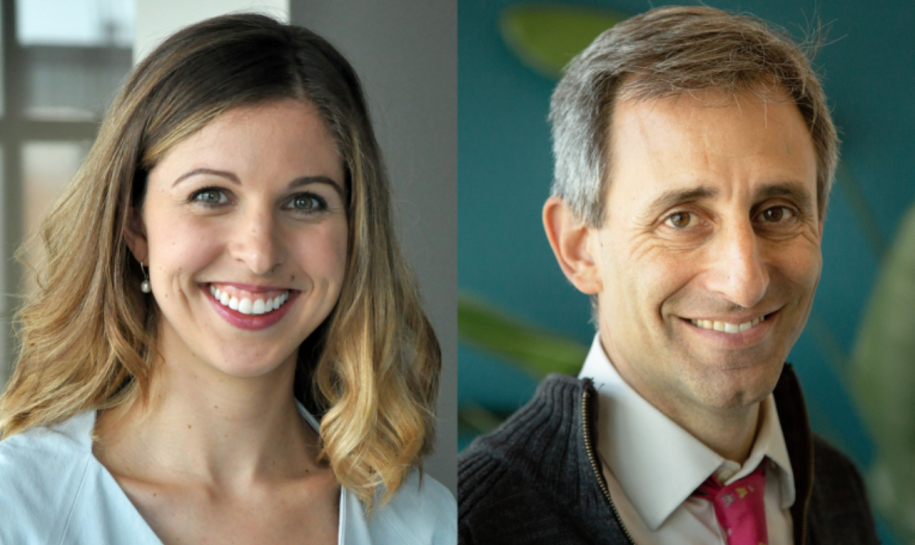 After four years of visionary leadership, Parisa Parsa has made the decision to step down from her role as Executive Director. She will continue to serve as an experienced and trusted practitioner in the field.
With creativity, intellect, integrity, and heart, Parisa ushered in a new era for this organization. Her time at Essential Partners has been marked by deepening impact, innovative partnerships, and institutional successes. 
In her departure, Parisa embodies the rock star's mantra, Always leave them wanting more.
Essential Partners remains in strong and familiar hands. John Sarrouf, formerly Director of Program Development, and Katie Hyten, formerly Director of Program Operations, have been invited to serve as joint Executive Directors by our board of directors. 
Many of you have worked with Katie and John in the past. You may have met them in the field collaborating with partners, while designing custom projects to meet a community's needs, or in our office leading workshops. Katie and John have been crucial to the growth, development, and impact of our work across the globe.
This moment of transition has also provided the staff and board with an opportunity to reflect on the organization itself. Fortunately, we have a set of tools to help us do that.
Our trademark approach, Reflective Structured Dialogue, has provided a space to share our hopes and concerns and to explore shifting responsibilities. It has allowed us to be heard and to hear one another, to be understood more fully and to better understand one another. It provided the necessary foundation for effective collective action.
The results of this process will be largely indiscernible outside our offices. We will continue to build upon Parisa's brilliant contributions, the living legacy of our founders, and Laura R. Chasin's vision especially. The organization's structure, leadership, and staff roles will be adjusted in response to the ongoing evolution and emerging needs of our work.
Essential Partners' mission has never felt more urgent, and we remain as committed as ever to repairing the fabric of communities that have been frayed by conflict. 
If you have questions about any of this, feel free to contact us.