Faculty Workshop: The Dialogic Classroom
Due to the social distancing guidelines, this instructor-led workshop will be adapted for an online learning environment. In recognition of this change, and the circumstances of so many people in this time, a 30% Discounted COVID-19 rate has been added to the registration options. If that rate presents a significant barrier, consider applying for a scholarship.
Even as we make the shift to online learning, however, EP's operating costs have not gone down. Indeed, adapting this course for an online environment has increased the cost of the program. If you have the capacity to pay the regular registration rate for this workshop, it would help us remain stable and pursue our important mission. Thank you!
Please contact us if you have questions or concerns.
Workshop Description
From public universities to private colleges, Essential Partners has worked to adapt and innovate its approach to dialogue across differences for higher ed teaching.
We call our model the dialogic classroom.
From arts and humanities to STEM, we've trained hundreds of faculty to lead more open, productive discussions about difficult or divisive issues—topics like stem cell research, the role of race in American society, and gender identity.
Join Essential Partners for a two-day training to learn how to implement the dialogic classroom. In first-year lecture classes and Ph.D. seminars alike, we have helped teachers and students make the shift to a dialogic classroom. The benefits have been broad and deep. Our research has found that the dialogic classroom:
Better, more constructive, more inclusive conversations about tough topics like race, immigration, gender, science and society, partisan polarization, or religion
Improved student retention of the course content
Greater student capacity to articulate and interrogate their own values and views
More consistent class participation among students who might be less likely to engage
Helps students feel like they belong.
Lead students toward that crucial balance between intellectual humility and personal conviction, a key to intellectual rigor and for the health of a free democratic society. The building blocks to a dialogic classroom can be adapted to your course and teaching style, whether it's a big lecture hall or a small seminar, in the humanities or in STEM fields.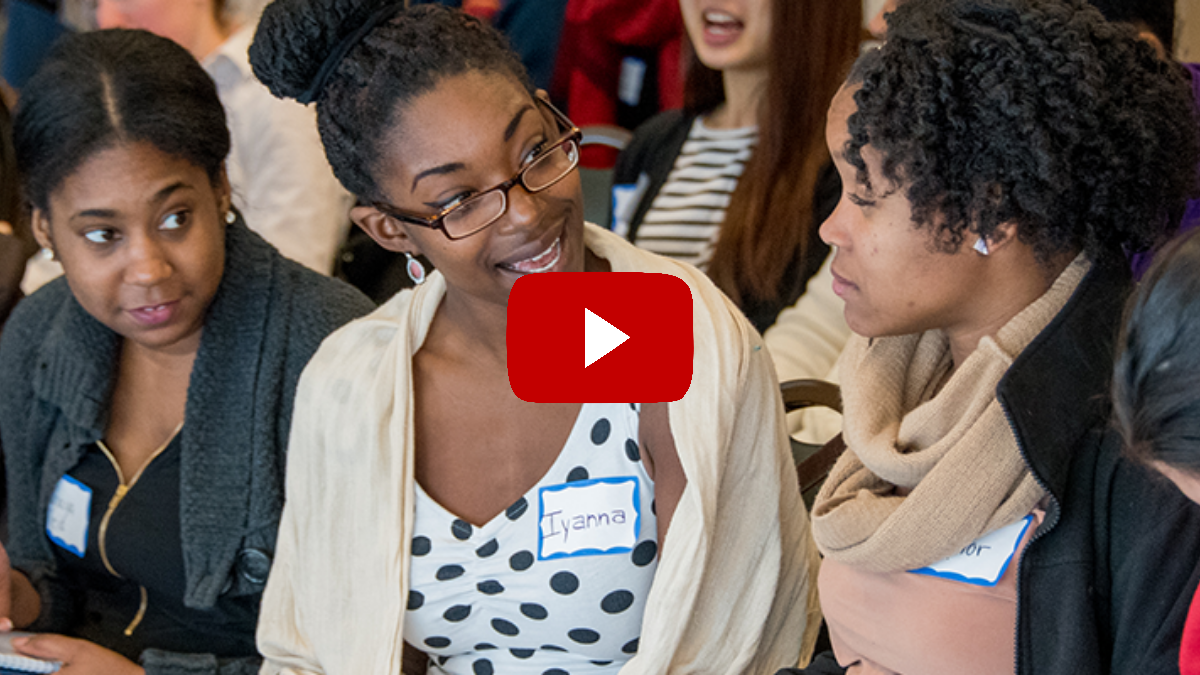 Looking for a basic introduction to Essential Partners' theory and framework? Consider attending Intro to Dialogue Across Differences.
Already an experienced facilitator who's familiar with EP's approach? Take a look at our Advanced Facilitation Skills workshop.
Find both Intro to Dialogue Across Differences and Advanced Facilitation Skills on the EP workshop calendar.
Accreditation and Continuing Education
Essential Partners provides a certificate upon completion of the workshop that can be used to support a request for professional development credits.
Travel & Lodging
There is ample free parking in the lots outside our offices, but traffic in the area can be extremely congested. If possible, we recommend taking the MBTA Red Line to Alewife. Essential Partners' offices are a short (10 min) walk from the station.
If you are planning to travel to the Boston area for a workshop, we recommend booking a room at one of two partner hotels:
Freepoint Hotel is adjacent to the Essential Partners office, and offers a corporate rate for our attendees. Click Here for more information.
AC Hotel Boston Cambridge is located two miles from the Essential Partners offices. They offer a corporate rate for our attendees and provide a free shuttle. Click Here for more information.
Scholarships
Essential Partners provides a limited number of partial or full scholarships for each workshop it hosts. A member of the staff will inform applicants of their decisions six weeks prior to the workshop date; applicants will confirm their acceptance by registering online. Scholarships are granted based on two criteria: financial need; and  potential for impact on a community level.
Fill out this form to apply for a scholarship.
Cancellation Policies
If you must cancel, please do so as far in advance as possible. Cancellations are subject to a $25 administration fee plus an additional $25 to process credit card refunds (if you paid by credit card). To receive any refund your cancellation must be made at least 2 weeks before the course date. Essential Partners is under no obligation to offer any refund or credit if you cancel within two weeks of a workshop. If you need to cancel due to a medical emergency, your local weather conditions, or any other reason please call Sara Ostrovitz at (617) 923-1216 ext. 10.
In some instances, Essential Partners must cancel a workshop due to low enrollment, faculty illness, or weather. In the unlikely event that we have to cancel a workshop due to low enrollment, we will give you at least 2 weeks notice. If we cancel due to faculty illness or severe weather, we will contact you as far in advance as possible. If there is a severe storm warning in the area of the workshop venue, we will cancel by 4:00 pm the day before.
If the workshop is canceled, Essential Partners will issue you a full refund of the registration fee, with no additional administration fees. Essential Partners cannot be responsible for travel losses.
For more information, please contact us at training@whatisessential.org or 617-923-1216 ext. 10.
Date(s)
9:30 AM – 4:00 PM Eastern Time
Location
Online via Zoom
Cambridge, MA 02138
United States
Pricing
Register with a Friend
$650